CMy 1992 Explorer XLT.  103,600 miles (9-09) - nearly as shiny underneath as it is on top. My friends call it the museum piece.

- 4x4

- 5 speed manual

- JBL sound

- Limited slip

I do all my own maintenance to  Ford specifications

I love this non-metallic cabernet red. Ford should bring this back .. and the manual tranny.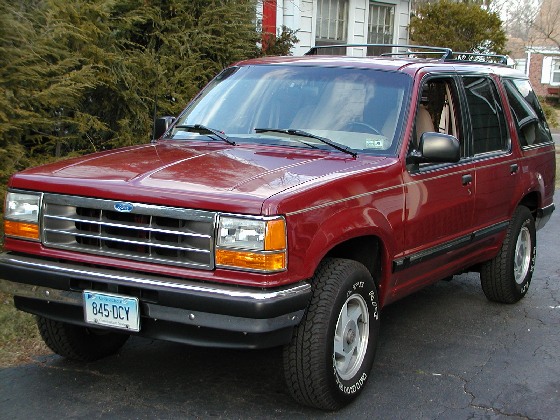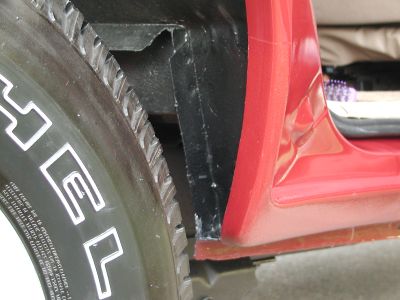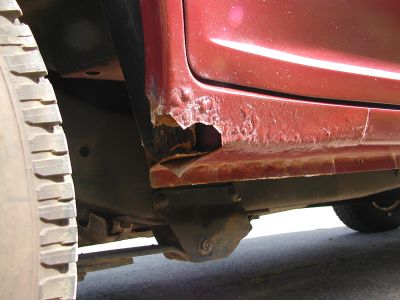 Here is the before and after on my quarter panel replacement in late 2003. I had them done at a Ford dealership. I supplied them with aftermarket replacement panels. I did both sides.

Okay, maybe this is too much. But it shows what a little painting can do to the underside of the truck. Anything that starts to rust underneath gets a thin coat of Rust-Oleum black -- front and rear springs, shock towers, wheels wells, differential housings, tie rods, stabilizer bar, shocks, driveshafts,  skid plates, etc.  The paint really lasts. Keeps my 92 looking showroom  new.

Click for larger view (369kb).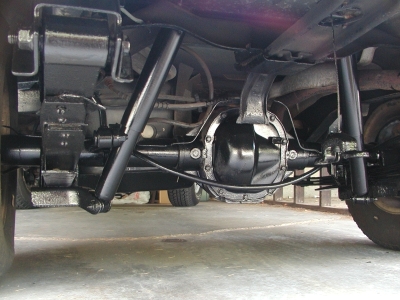 Click for larger view  (280kb)

Looking at the rear differential, axle, shocks and springs.  Spare tire has been removed. July 2004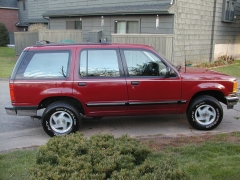 UPDATE 10/3/09: Here are some photos that show the issues i'm having with my recent rear brake job. I think it's correct now, but I'm concerned the retracting springs on the left side aren't positioned as show in the Ford and Haynes manuals. Feel free to
email me
or, preferably, post back to the group for everyone's benefit.