BLOGS

Negotiate big savings on a telecom bundle
–
Negotiations over my Verizon FiOS package resulted in this entertaining blog in which I compare myself to a prize fighter...
read more
Protect your rights –
In this Consumer Reports story, I investigate the disturbing trend among companies to add binding arbitration clauses to their consumer contracts, requiring buyers to surrender their right to sue in court...
read more
Say no to rent-to-own
–
Using advanced Excel functions, I find that some rent-to-own deals have effective interest rates of up to 311 percent. CNN  and others interviewed me in connection with this Consumer Reports Online investigation...
read more
Try these new ways of complaining –
I wrote this Money Adviser story after observing that companies take seriously complaints posted on social media...
read more
Get it fixed right –
Seeing many online complaints about product repairs, I proposed this Money Adviser story, which provides advice on how to find a repair shop and what to do if a repair goes wrong...
read more
Beware of rebuilt wrecks –
  In this Hartford Courant investigation, I find wrecked vehicles that were poorly repaired and then sold to unsuspecting motorists.... 
read more
Don't be lured by penny auction promises –
My Consumer Reports Online investigation reveals that few visitors to penny auctions sites get the great deals these sites advertise. And bidding can be expensive...
read more
Imagine that all ads were honest –
In  this ShopSmart piece, I wonder what ads would look like if we lived in a place called Truth World...
read more
Understand the dangers of low monthly car payments –
Advanced calculations went into this Consumer Reports story explaining why pursuing low monthly car payments can be costly and risky...
read more
Beware of these advertising tricks
–
Seductive half-truths or outright deceptions are common. I present some interesting examples and offer tips in this Consumer Reports story...
read more
Comparison shop for a mattress –
This Consumer Reports story is one of several I've written with tips on beating the mattress industry's efforts to discourage comparison shopping... 
read more
Watch out for fake sales –
Periodically, I'd check stores to see whether I could find sale items that were no bargain at all, including for the ShopSmart story...
read more
Consumer and Finance

Journalist

56 Buxton Road, Bedford Hills, NY  10507        914-241-1409       anthonyconsumer@gmail.com

Here are some of my favorite investigative, enterprise and feature stories.

Along with appearing in Consumer Reports publications and The Hartford Courant, much of my work has been distributed to newspapers subscribing to various wire services, including The Washington Post, Los Angeles Times, Houston Chronicle, Newsday, The Boston Globe, Star Tribune, Detroit Free Press, Philadelphia Inquirer, The Plain Dealer, St. Petersburg Times and many more.

Choose the right car financing option –
Putting my mathematics skills to use for this Consumer Reports Money Lab piece, I compare financing a car purchase with leasing, taking into account low-interest loans, rebates and lease specials...
read more
Save big on eyewear –
When I took over coverage of this subject at Consumer Reports, I developed a shopping strategy that can save hundreds of dollars, resulting in my being interviewed by Inside Edition, Yahoo Finance, and others...
read more
Watch out, your bank may be putting you at risk –
On a hunch, I rummaged through bank Dumpsters for sensitive customer information. I report the shocking results in this Hartford Courant investigation...
read more
Get the lowdown on leasing –
Leasing is poorly understood by consumers and journalists. As Consumer Reports' subject expert, I've written many leasing stories, been interviewed by major media outlets and instructed the auto writers and statistics team on lease theory and calculations...
read more
Take on your bank –
For this Consumer Reports story, I take an in-depth look at the banking industry's increasing reliance on charging fees...
read more
Send money abroad wisely
–
Because money-transfer services combine exchange rates and fees, finding the best value is difficult. For this Consumer Reports Online story, I present a system that consumers can use to make comparing easy...
read more
Know your consumer rights –
Whether it's warranty rights, the federal mail order rules or anything else, consumer law is my top area of expertise, which I put to use in this Money Adviser feature
...
read more
Make sure you can reach 911 –
In this Consumer Reports Online story, I investigate the dangers modern phone systems pose to those who need to reach 911 in a power outage...
read more
.

Tune up your finances –
Review your insurance coverage, update your budget, reevaluate your investments and more. This was one of the best-read Money Adviser stories in 2014...
read more
Hear these confessions of a used car salesman –
Learn the tricks used-car salespeople employ from the veteran salesman featured in this Consumer Reports story...
read more
Understand your warranty rights –
One of my top achievements at Consumer Reports was introducing the staff and readers to the important, but little-known, legal rights that typically accompany the sale of consumer products...
read more
Spot counterfeit products –
In this Money Adviser feature, I explain how to tell if it's a fake and what to do if you end up with counterfeit item...
read more
Don't fall for these scams –
I'm always saving examples of scams and other important consumer issues to assemble into comprehensive stories such as this lead Money Adviser piece...
read more
Find out what that fine print means –
This Money Adviser piece explains such important, but poorly understood, concepts as disclaimers of implied warranties...
read more
Don't pay extra for do-nothing ingredients
–
I wondered whether vitamins and other exotic ingredients in expensive hair care products provided any benefit. So I contacted industry chemists for this fun Hartford Courant story...
read more
Be a squeaky wheel –
I based this Consumer Reports story on a fascinating consumer research paper finding that companies reserve their best customer service for those who insist on getting satisfaction...
read more
Save on a funeral –
Some funeral homes take advantage of people in grief. In this Money Adviser feature, I explain how people can protect themselves...
read more
Pay more at this going out of business sale –
While checking out the Circuit City liquidation, I found a weekly sales flier the chain would have used had it not gone belly-up. Amazingly, many of the flier prices were much lower than those people were paying at the liquidation...
read more
Blame it on Blake –
Why do cars now have plastic bumpers? And why are so many other products "improving for the worst?" In this fun blog, I theorize that it's all due to an inexperienced engineer named Blake...
read more
Avoid long-term car loans –
With the average car loan now 66 months, I wrote this blog to demonstrate how much costlier and riskier long-term loans can be. The New York Times interviewed me on this subject...
read more
Don't get ripped off on car maintenance –
This is one of several stories in which I take on repair shops for unnecessary and overpriced maintenance...
read more
Think it's free? Don't count on it –
For many people, the word "free" is like a drug. So merchants use the term whenever they can, even when a product or service isn't really free at all...
read more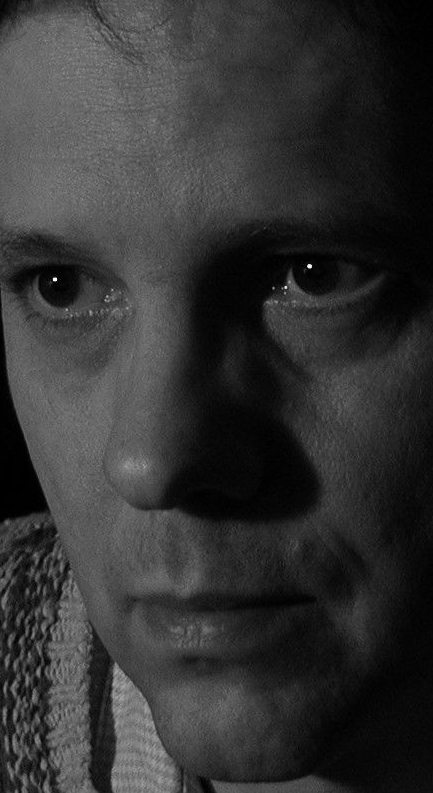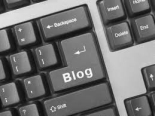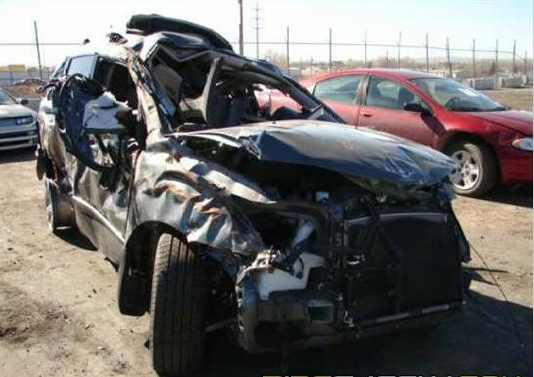 Does this look clean to you?

This 2007 Acura MDX, described on the Web as a "ROLLOVER; ALL OVER," received clean history reports from Carfax and other services.

Don't trust used car history reports –
I consider this investigative story to be my best work at Consumer Reports. I discover that Carfax and other services gave "clean" history reports to many wrecked and seriously damaged vehicles...
read more